Hideout Door (ハイドアウト ドア, Haidoaoto Doa) is a manga written by Aoki Yuriko and drawn Takuro Nakai.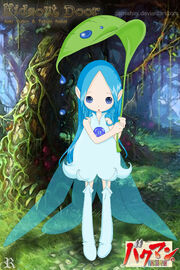 In Bakuman
[
]
It ran in the Gold Future Cup along with Detective Trap, Kiyoshi Knight, and Colorfusical. It placed third in the cup behind Kiyoshi Knight and Detective Trap which tied for first but did much better than Colorfusical. It was later submitted for serialization and made it into the final group but was ultimately rejected. 
Then, after being nearly forgotten by the change of mate of Aoki, it was re-submitted to serialization, being finally accepted as a series. It started off in first place, te descend slightly down to 5th place, and then radically falling to eleventh in the 3rd episode. Afterfalling down again to 13th, Nakai decides it needs to erradicate its 'fairy tale style', asking Aoki to re-write the sixth episode. She accepts and they rise up to 8th. Even though, they soon go down again to over-tens to finally getting cut along with Detective Trap.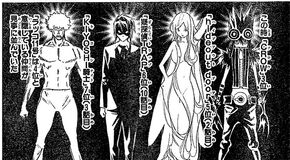 The work
[
]
Story
[
]
Hideout Door is presented at first as an autoconclusive about a boy who enters the fairy world and is made to chose in between befriending them or serving them as a meal.
The series, instead, makes him simply turn into a magic boy who is supposed to save the fairy world from the bad witch.
Trivia
[
]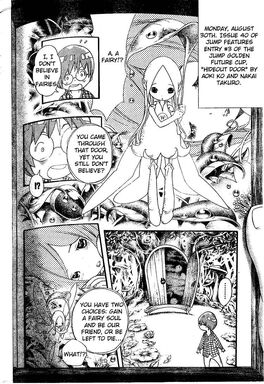 *Aoki was preassured to changes in her story by Aida and Nakai, so she asked for at least ending the series her way.
Aida was the supervisor of Hideout Door.
This was Nakai's only series.
Aoki went on to doing A Time of Green Leaves afterwards.
Hideout Door stopped publication for a week because of the boycott organized by Shinta Fukuda
In some language versions the fairy Ent meets asks Ent to befriend them or be left to die, while on others she asks him to turn a fairy or turn into their meal.
The tankobon comics of Hideout Door were easier sold than the ones of Detective Trap and Kiyoshi Knight because of the superb drawing.
[ Written by 14raher ]