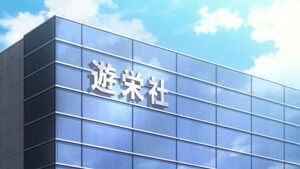 Weekly Shōnen Jump (週刊少年ジャンプ, Shūkan Shōnen Janpu) is a weekly shōnen manga anthology published in Japan by Shueisha under the Jump line of magazines. The first issue was released with a cover date of July 2, 1968, and it is still circulating. It is one of the longest-running manga magazines in Japan and currently has a circulation of approximately 2.8 million readers. The chapters of series that run in Weekly Shōnen Jump are collected and published in tankōbon volumes under the "Jump Comics" imprint every two to three months. The magazine's primary target demographic are teenage male readers. Weekly Shōnen Jump has a sister magazine called Jump Square, created after the fall of Monthly Shōnen Jump.
In the anime version of Bakuman, Shonen Jump is known as Shonen Jack, softening its references to the real-life Shonen Jump.
Editor
[
]
Series in Weekly Shonen Jump
[
]
One Shot ran in Weekly Shonen Jump
[
]
Trivia
[
]
Despite the entirely fictional manga featured during the course of the story, the real life ones that ran during 2010 -2013 (such as Naruto, One Piece, Bleach, etc) were still mentioned.