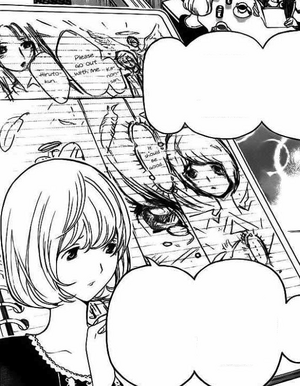 What God Gave Me... was the one shot Yuriko Aoki wrote for the Super Leaders' Love Fest. It's a romance between an angel and a human. Aoki's original idea was to have the angel serve as a cupid, but longing to have someone love her.
Aoki is happier drawing it than drawing A Time of Green Leaves because she doesn't have to draw panty shots as What God Gave Me... is not an ecchi. This manga becomes her next series after claiming the top spot in the Love Fest.
Trivia
[
]
What God Gave Me... got 14th in the 2nd Bakuman "Manga" Popularity Poll, tying with Road Racer Giri.